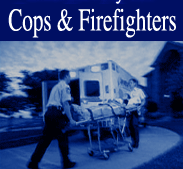 Found 4 UNIFORMS / EQUIPMENT Listings for New York.
Choose a different state:
~ 03/23/17 ~
For Sale: 1 - Safariland 6360 NYPD: $125/Shipped to you. 1 - used leather belt, size 41 (measured end to end) $20/Shipped Best way to contact: Text 347-327-8013 or Gabr.rodr@yahoo.com
---
~ 02/07/17 ~
Sig Sauer P239 9mm NYPD Mod w/ 2 mags. Great condition, barely used. Transferred to a new department and I would like to get a new Sig. Asking $600. Email Cdelgado095@gmail.com if interested.
---
~ 01/25/17 ~
I AM AN ACTIVE MOS LOOKING TO BUY ANY AND ALL FIREARMS. LOCAL FFL ON HAND IN WESTERN NASSAU COUNTY FOR EASY, CHEAP AND LEGAL TRANSFERS. I AM A COMPETITIVE SHOOTER WHO BUYS, SELLS, AND TRADES ALL FIREARMS. CONTACT ME 24/7 AT TRIGGERMIKENYC@GMAIL.COM BE SAFE OUT THERE!
---
~ 01/04/17 ~
Safariland P226 Right Handed Holster Level 3 6360 model. $50 Will ship if needed. Sinoa3@gmail.com
---