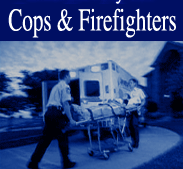 Found 5 UNIFORMS / EQUIPMENT Listings for New York.
Choose a different state:
~ 05/25/17 ~
MOSSBERG PATRIOT NIGHT TRAIN BOLT ACTION RIFLE 308 WIN. PURCHASED THIS A FEW MONTHS BACK, ONLY 20 ROUNDS THROUGH IT. COMES WITH SCOPE TO ADJUST TO SHOOTING SHORT OR LONG DISTANCES. IN LIKE NEW CONDITION. PLEASE EMAIL WITH QUESTIONS OR OFFERS. WILL INCLUDE CASE WITH IT. XXMORIV42XX@AOL.COM
---
~ 04/30/17 ~
Full Dress Uniform available. Pants are 32 waist and 33 length. Summer Blouse is 39 chest, 18 3/4 sleeves. Winter overcoat 39 Chest, 18 3/4 sleeves. I'm retired and it's time to pass it on. Email me an offer - shanly@optonline.net I can send pics. MOS only please.
---
~ 04/28/17 ~
I AM AN ACTIVE MOS LOOKING TO BUY ANY AND ALL FIREARMS. LOCAL FFL ON HAND IN WESTERN NASSAU COUNTY AND WESTERN SUFFOLK FOR EASY, CHEAP AND LEGAL TRANSFERS. I AM A COMPETITIVE SHOOTER WHO BUYS, SELLS, AND TRADES ALL FIREARMS. CONTACT ME 24/7 AT TRIGGERMIKENYC@GMAIL.COM BE SAFE OUT THERE! ALL LOCAL, STATE AND FEDERAL LAWS APPLY!
---
~ 04/17/17 ~
S&W Model 66-2 in pristine condition for sale. Same gun Clint Eastwood used in the hit movie The Gauntlet Law Enforcement ONLY Selling for between $800.00 & $850.00 I'm selling local for $650.00 Out of state must use a FLL dealer for transport Contact 954 274 5107 Email: every58hours@outlook.com for photos
---
~ 03/23/17 ~
For Sale: 1 - Safariland 6360 NYPD: $125/Shipped to you. 1 - used leather belt, size 41 (measured end to end) $20/Shipped Best way to contact: Text 347-327-8013 or Gabr.rodr@yahoo.com
---